Ad-Net Services has been printing for over 17 years. We are proud to announce a specific line of printing for campgrounds. By using our capabilities, we have designed a line of printed materials for campgrounds that we believe will be very useful for the everyday operations of your campground. The below items are what we suggest for the best pricing possible, but we will be happy to print specifically to your needs. We believe you will be very happy with the quality, pricing and turnaround that we at Ad-Net Services, offer.
Welcome Brochures
We have designed a Welcome Brochure that will highlight your campgrounds events, a map of the campground, along with rules, regulations, and other pertinent information that your campers will need to make their stay an enjoyable one. The Welcome Brochure is designed as an 17 x 11 and is folded to 8.5 x 11. It is printed Full color on the front side and black on the inside.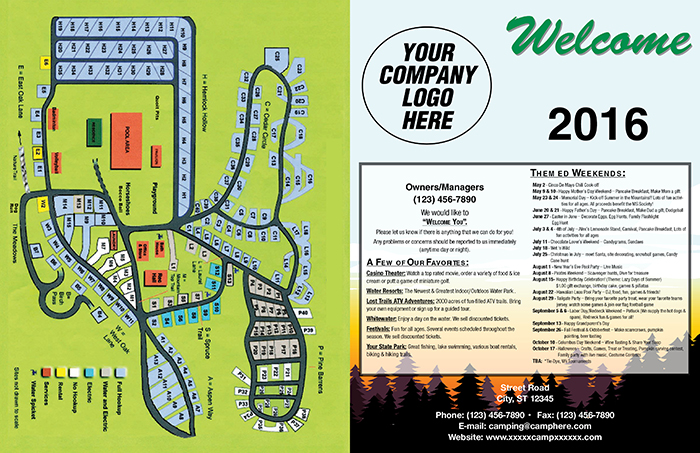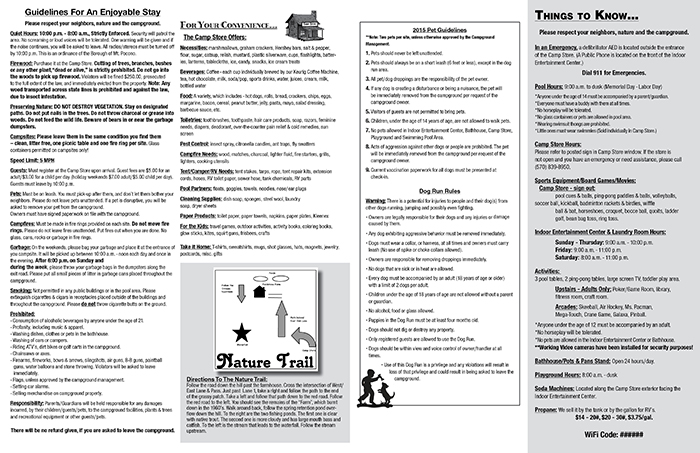 Campground Brochures
There are many types of brochures and designs that can be used, from 4 x 9 Rack Cards, to 8.5 x 11, 8.5 x 14, 9 x 16 and 11 x 17 with various folds. Most Brochures are printed in full color. Ad-Net Services will design and print to your specifications.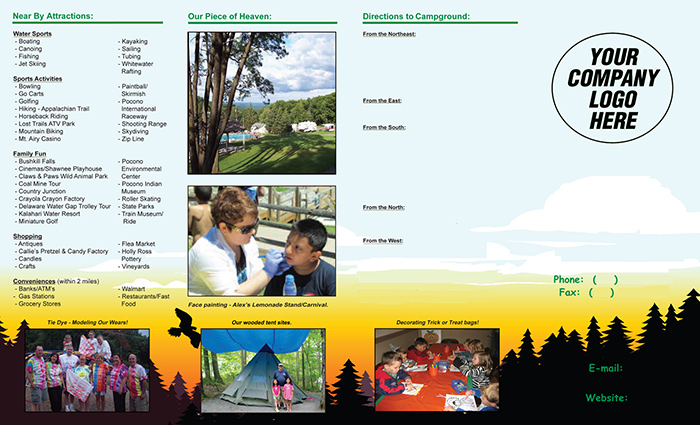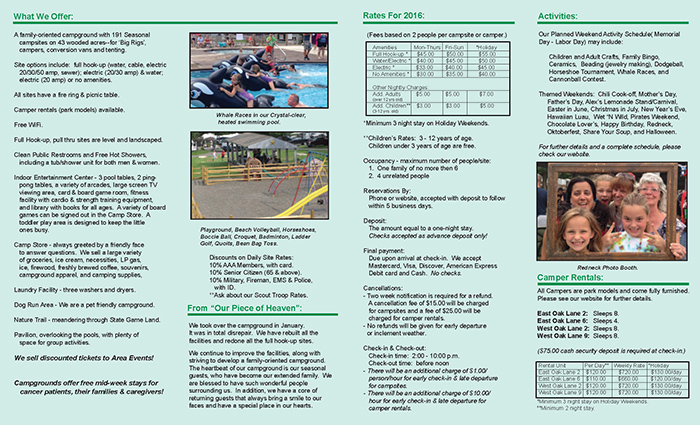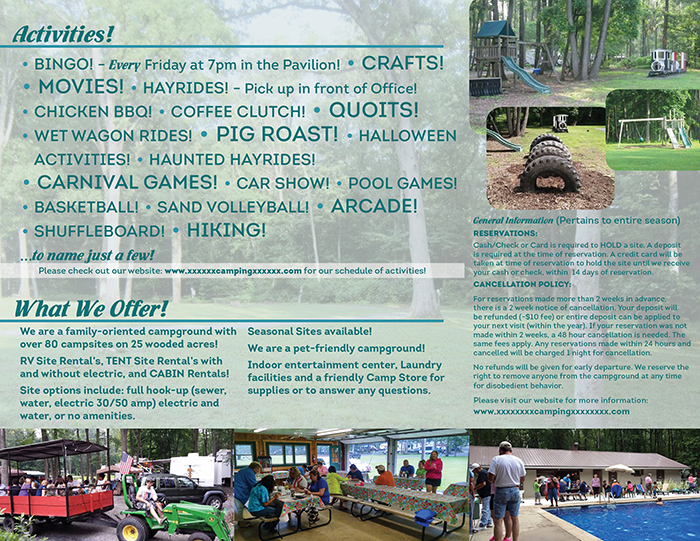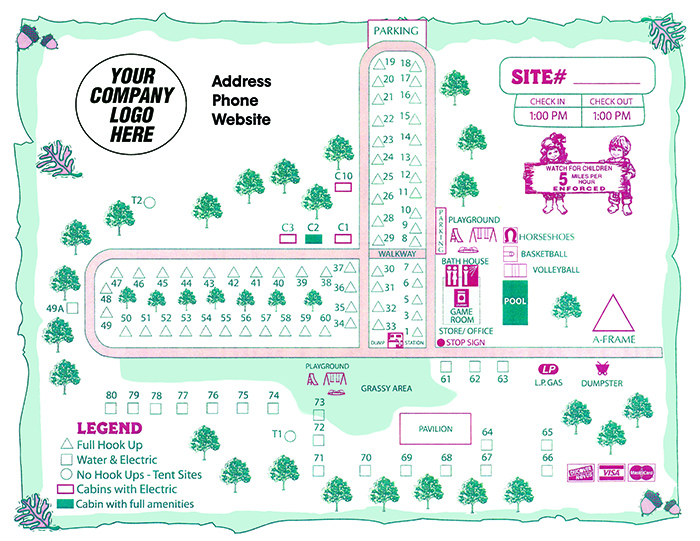 Check-In Passes
Below you will find passes to be hung on the mirror of your guests vehicles. They are available in numerous colors and are printed in black either 1 or 2 sides. We will add your campgrounds logo to our pre-designed pieces.

I am sure that Ad-Net Services can provide you with whatever your printing needs may be. From our standardized Campground products, Letterheads, Envelopes, Business Cards, anything you need. We look forward to serving you.